People and Papers
+ info
Exhibition View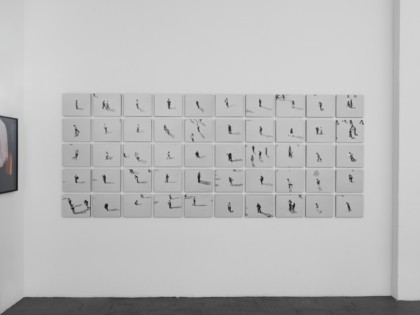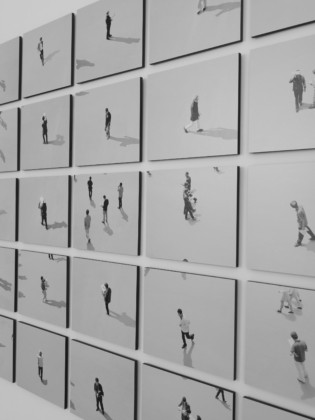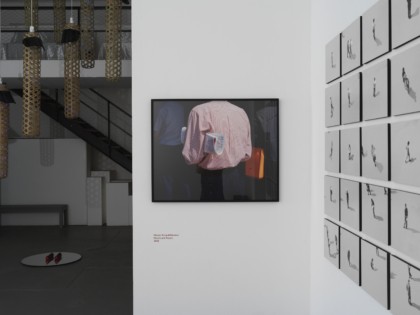 People and Papers
The work comprises a collection of 50 black-and-white photographs. Bringing them together in a grid, they form the overall picture of a tableau. The individual pictures show similar situations of individual people or groups, taken from a distance and from an elevated point of view, so that the neutral floor surface forms the background of the image in front of which the people clearly stand out. Both camera position and image section remain almost unchanged.
A closer look reveals a recurring visual element: the newspaper. The supposed protagonists carry them with them like a necessary accessory that can occasionally also be used as sun protection or a transportation aid. It is a means of communication and at the same time a multifunctional object. The postures of the people depicted appear similarly diverse. They move in different directions from the center of the picture frame, while their shadows trace the contours and create the impression of spatial depth on the homogeneous surface.
Although the pictures describe a banal event, the presentation changes our perception of this situation. The perspective contributes to the fact that the recordings of a direct temporal and spatial assignment remain uncertain and at the same time intensifies the observing moment. The series of images follows standardized recording conditions and gives a clearer view of situations, in which the people are perceived as part of an unspecified experimental arrangement. The pictorial space becomes the stage for a play, making the isolated event part of a supposedly higher-level staging.